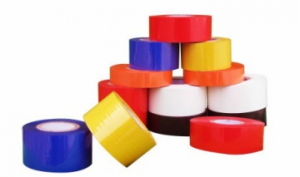 Hot Stamp partner Zhuoli Digital Material is the largest manufacturer of Hot Stamping Coding Foil in China. Our hot stamp foils are designed to print production date and product identification information such as batch, lot #, expiration dates, etc.
Our ISO 9001 certified facility produces a wide range of coding foils which provide superior printing on various packaging substrates used within markets such as Food/beverage , Pharmaceuticals, and other various packaging/decorating applications.
Standard Widths are 25mm, 30mm, 35mm & 40mm
Lengths are 100M & 200M, custom widths & lengths are available.
Formula
Operating Temp
Substrates
Description
RT 90-110 C PP/PE/PET Suitable for printing on paper & leather. Good blackness & scratch resistance.
LC1 120-150 C PVC Film Recommended for standard & low temperature imaging. Good adhesion & scratch resistance. Comparable to Kurz
LC6 130-180 C Aluminum Film Low temperature imaging, dark print, good adhesion & scratch resistant, refrigeration applications.
SCF900 130-180 C Papers Used on wide variety of packaging materials. High speed printing for sterilization & refrigeration. Comparable to ITW
SCF Colors 120-150 C Papers Colors available: White, Blue, Yellow, Red, and Orange.
Samples are available upon request fill out the form!